TPM's Editors Blog has a nice run of posts complimenting and providing context to the Obama campaign's devastating Firms ad, where Mitt Romney warbles  "America the Beautiful", comparing it to LBJ's Daisy ad against Goldwater (an ad so brutal it was only aired once, see here for the whole story).  The ad is so good that the TPM crew initially thought ringers from Hollywood were responsible.  The Obama campaign is still using the same production team.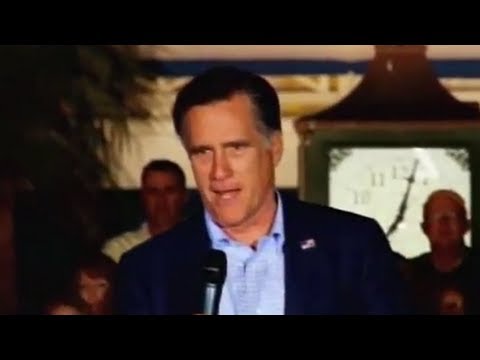 The ad features an audio effect that makes Romney sound as though he is singing in an empty factory (and not at a campaign event, where the clip originated).  Various creatives have weighed in via comments to Josh Marshall, pointing out that the ad is a confluence of a great idea, storytelling, and tool mastery.  The ad incorporates audio massaging, clever timing, and deeply suggestive imagery.
Romney's whining for an apology has resulted in an Obama ad that is anything but, brutalizing Romney over his failure to release his tax returns, a tradition dating back to George Romney (Willard's father).
Tags: advertisement, Barack Obama, Barry Goldwater, Campaign Ads, Daisy, David Axelrod, Firms, LBJ, lyndon baines johnson, Mitt Romney, Talking Points Memo